Finding the right Pinterest group boards is a challenge. I think just about every blogger in every niche has this problem. It's such a challenge that many don't even bother with them. How do you know if it's working? How can you tell? I don't want to leave it just in case it's working.
Does this sound familiar? This is exactly how I was. I was in Pinterest group boards that weren't working for me. That is until I found out how to evaluate them. Once you discover this easy, yet simple trick you'll know which ones work and which ones don't.
This easy, yet simple trick is done using Tailwind. Tailwind makes it super easy to evaluate your Pinterest group boards. Thanks to Tailwind I found out which group boards weren't working for me. I was able to leave them and find new ones. I think this is the main benefit of using Tailwind.
Read the rest of my blog post below to find out the best way to evaluate your Pinterest group boards using Tailwind!
*Disclaimer: this post contains affiliate links. This means I may earn a commission
should you chose to sign up for a program or make a purchase using my link. It's
okay – I love these companies anyway, and you will too!



Why Leave Pinterest Group Boards?
I'm not saying you need to leave all of them. Nor am I saying you shouldn't join any. What I'm saying is not all Pinterest group boards are created equal. I learned this myself through trial and error. Not every group board is going to drive traffic to your blog or website.
When you first find out about Pinterest group boards your first instinct is to join as many as you can. That's exactly what I thought. I got my hands on as many Pinterest group board lists as possible. I even joined a board with over 70,000 pins. I thought my blog was going to get crazy amounts of traffic.
Guess what? It didn't. Why? For many reasons:
I joined some boards that were spammy
I joined free for all boards
Joined boards with too many contributors, and pins
As a new blogger, I didn't know any better. I thought every group board I joined was going to be a good one. But as time went on I learned this wasn't the case. I wasn't getting repins or clickthroughs. I was only getting a couple hundred impressions.
After a lot of research, I learned what the problem was. I wasn't joining the RIGHT group boards. People were seeing my pins but not repinning or clicking on them.
According to
Louise Myers
, " a Pin on a personal board with 3,5, or 100 followers can go viral and send 1,000's of website sessions-yet the same Pin on a group board with almost a million followers may go nowhere."
She also states that Pins on low engagement group boards won't be put in the smart feed. This is exactly what I experienced. Once I left some low engagement group boards I saw:
An increase in followers
More repins
More clickthroughs
This is why you leave some of your group boards. The wrong boards won't drive traffic. People will see your pins but that's it.
How to Evaluate Pinterest Group Boards
Now that we've discussed why you should we're going to discuss how to do it. The best way to evaluate your
Pinterest group boards
is
Tailwind's
Board Insights Tab. In my experience, it's the easiest way. Tailwind's board insights tab will tell you tons of information about your boards
Gemma from
Seaside Sundays
says, "The best way to get a quick overview of a group board is using Tailwind's Board Insights tab." If you haven't checked out her blog you definitely should. She's one of my favorite bloggers. She always has good Pinterest and affiliate marketing tips.
She also wrote a great ebook called
The Affiliate Action Plan
. If you're just starting out with affiliate marketing I highly recommend this ebook.
I created a 6 min video to show you how to evaluate your Pinterest group boards.
In case you didn't watch the video here's how you do it:
Login to Tailwind
Click the insights tab on the left side
Click board insights
Then only put a checkmark on group boards
That's all there is to it. I'm going to explain in more detail what Virality and engagement score is. More importantly how they determine which boards you should consider leaving.
I forget to mention something in the video. You'll only get the $30 credit with Tailwind if you are a new member, sign up for a Plus Plan after your free trial, and The offer is only good until July 7th. After July 7th you'll only get a $15 credit. To get the $30 offer click on my link below!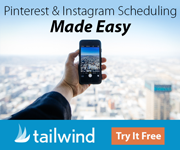 Other blog posts you may be interested in
Tailwind's Board Insights Tab
At the top, you'll see Pins, Followers, Repins, Virality Score, and Engagement Score. Pins show you the total number of pins in the group board.
You can even see how many pins were added in the last 7, 14, or 30 days. Just change the number next to the total. The pins tab is helpful because you can see how fast or slow a board is.
For example, the Pinterest group board Bloggers Helping Bloggers received 41 new pins in the last 7 days. The board Best of Bloggers Group Board received 280 pins in 7 days. Meaning both are fast boards. For me, this means that I can add more pins to those boards without being spammy.
Followers show how many the board has or lost in 7, 14, or 30 days. To me, this isn't a good indicator of a good group board. Cause you can join a board with thousands of followers but still not get repins.
Repins shows how many the board received in the last 7, 14, or 30 days. This doesn't show your repin rate. It shows the total number of repins the board received.
Virality score is what's important here. Virality score shows you how many repins per pin you've received from the board. The higher the number the more repins you've received.
Tailwind states that engagement score is "how much interaction your pins are receiving from each follower." In the case of group boards, it's how much interaction your pins receive from people who follow that board.
What The Data Means
A low virality score means that people aren't repinning your pins. If you see a 1 that means you get on average 1 repin per pin. If you get less than 1 that means you aren't getting any. It could also mean that only a few pins are getting repins not all of them.
A high engagement score means people are interacting with your pin. A low score means that they aren't. If you see a low virality score it could be time for you to leave that board. Here's what to do if you want to make sure you should leave:
Click on the name of the group board in Tailwind board insights tab. You'll be taken to the Pin inspector for that board. Once you're there you'll see exactly how many repins your getting. It will even show you what time, and date you posted that pin to the board.
When I saw that the recent pins I pinned to a group board didn't get ANY repins I left. That board had over 70,000 pins total, thousands of followers, and plenty of contributors.
My virality score and engagement score was low too for that group board. The pin inspector for the board confirmed that I needed to leave.
As you can see in my example above one of my pins received 8 repins in a group board. Then the one below it got 0. My virality score for this board is low. But my engagement rate is high.
Meaning that overall I don't get a lot of repins per pin. I got a lot of engagement on a particular pin. Which is why my score was high.
Conclusion
To evaluate your Pinterest group boards use Tailwind's board insight tab. Then only check group boards. After that look at your Virality score. A score of 4 means you get 4 repins per pin in that board. If you aren't getting at least 1 repin per pin it might be time to leave that board.
If you don't have a Tailwind account click on my link to sign up. You'll be able to schedule and publish up to 100 pins. You can also join 5 Tailwind Tribes for free!
If you sign up by July 7th you'll get a $30 account credit when you sign up for a paid plan! Basically, you'll get two more months of Tailwind for free!
If you like my blog post Pin it to Pinterest! Please don't Pin my blog post title graphic, screenshots, or video to Pinterest. Pin my Pinterest graphics only. Thank you!